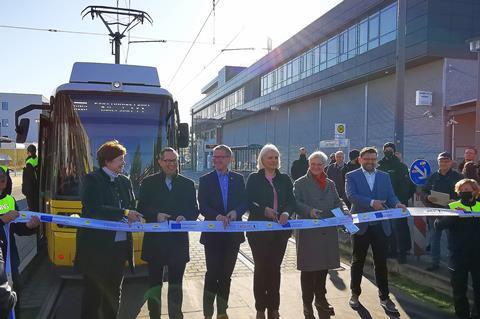 GERMANY: A 2·7 km extension of the Berlin tram network from Karl-Ziegler-Straße to Schöneweide S-Bahn station with five stops opened on October 31.
Construction began in May 2020 and cost €40m, with Strabag as main contractor.
The extension forms the second stage of the Adlershof – Schöneweide route, the 1·5 km Adlershof – Karl-Ziegler-Straße section having opened on September 4 2011.
It is served by routes M17, M61 and M63, and is expected to carry around 12 000 passengers/day.
'The extension in Adlershof is the first of 15 new tram lines and extensions that Berlin will implement by 2035', said city Senator for Transport, the Environment & Climate Protection Regine Günther.