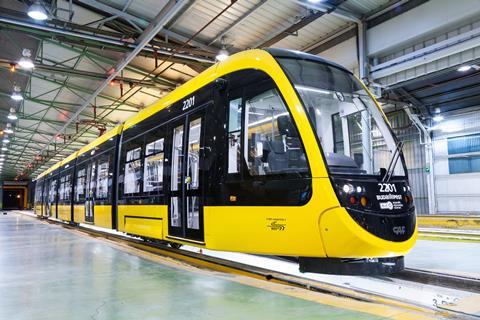 HUNGARY: Budapest transport authority BKK has placed a firm order for a further 31 CAF Urbos 3 trams, the manufacturer announced on March 20.
The HF54bn order is to be financed entirely from European Union sources.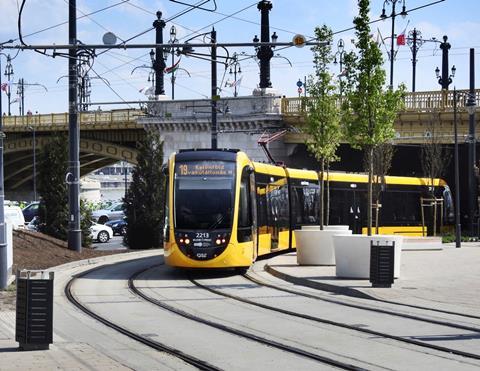 The order uses the final option under a framework agreement signed in March 2014. This covered an initial 37 trams, with options for up to 87 more of which 56 were subsequently ordered in three batches. Last October BKK extended the expiry date of the final option until March 18, freezing the price at the 2014 level.
The latest order covers 26 five-section trams 34 m long with a capacity of 326 passengers for use on various routes, and five nine-section 56 m long trams with a capacity of 562 passengers for use on Route 1 alongside 17 nine-section trams which are already in service.