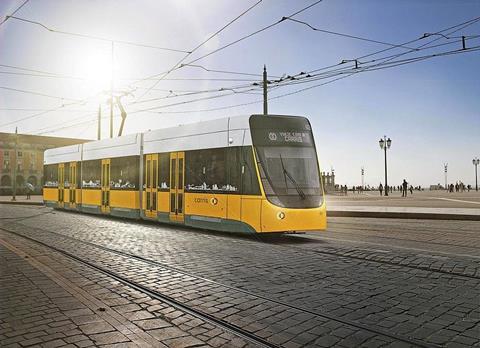 PORTUGAL: CAF has won a competition to supply 15 trams to Lisboa bus and tram operator Carris. CAF's proposal was selected ahead of a bid from Stadler, whose offer was around €1·5m more.
The €45m procurement was launched in April 2018 and includes €5m for maintenance activity. The tender specifications stipulated that the trams needed to be 'bigger and have more capacity' then the current Carris fleet.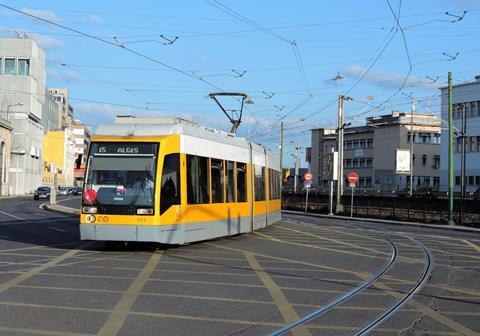 The first of the 15 vehicles is expected to enter service in 2021 with the remaining cars arriving over the course of 2022-23. The tram procurement is the first to be undertaken by Carris since 1995, when it ordered 10 articulated LRVs from Siemens. The operator retains a fleet of 38 heritage cars which are widely regarded as a symbol of the city.
The CAF trams are primarily being ordered for use on Line 15, the largely segregated riverside route which links Praça da Figueira, Cais do Sodré, Belém and Algés. However, the procurement will also support Carris' long term objectives to expand the tram network; this is a core objective of Lisboa municipality which took control of Carris from the national government in 2017.
Among the initial expansion plans is a proposal to lengthen Line 15 at both ends, westwards from Algés to the Oeiras district and eastwards through the city centre to an interchange with main line and Blue Line metro services at Santa Apolonia. Carris saw ridership growth of 2·8% in the last financial year.