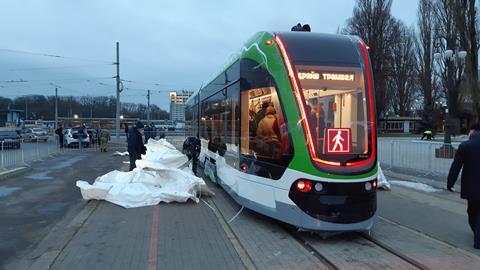 RUSSIA: PK TS's first Type 71-921 Corsair tram has been delivered to Kaliningrad for testing on the city's metre gauge network.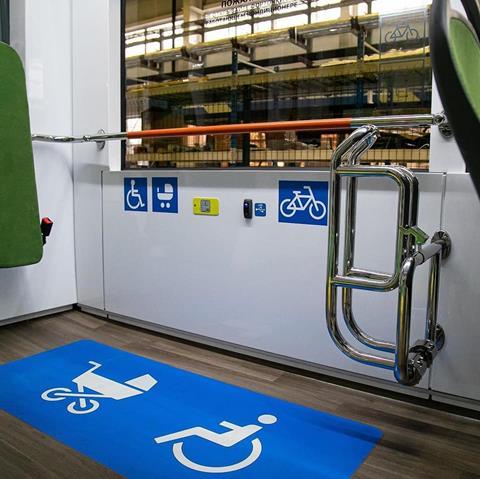 The St Petersburg based manufacturer has designed the 2 300 mm wide articulated four-axle Corsair to meet the requirements of older narrow gauge tramways, which feature tight curves and restricted clearances.
The operator said 'only the car's name has a connection to pirates; the design is a unique domestic development'.
The tram has 29 seats and a crush load capacity of 177 passengers.
Aluminium interior fittings offers fire resistance, with a fully low-floor design for accessibility and onboard wi-fi and USB sockets.
The front bogie pivots while the rear is fixed. The bogie design was unveiled at the Electrotrans-2019 trade show, and features a two-stage suspension with rubber-metal elements and coil springs to help reduce rail wear.