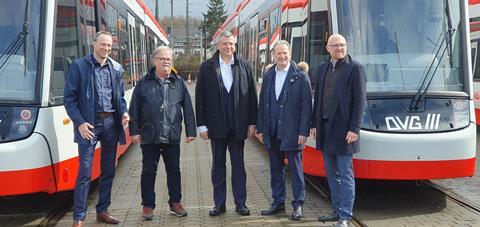 GERMANY: The first of 47 Flexity Classic trams which Alstom is supplying to Duisburg entered passenger service on Route 903 on April 13.
'Sustainable public transport in the city requires modern and comfortable vehicles', said Mayor Sören Link. 'With the new trams, we want to persuade even more people to give up their cars. The new trams are a milestone for public transport in Duisburg and will shape the image of the city for many years to come.'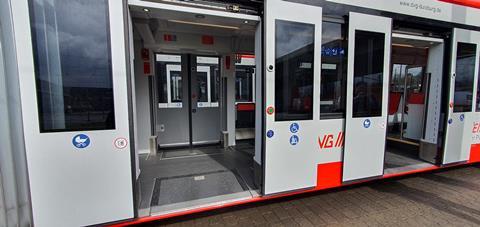 Operator Duisburger Verkehrsgesellschaft awarded what was then Bombardier Transportation a €132m contract for the trams in December 2017. They will replace 43 Düwag GT10NC-DU trams dating from 1986-93.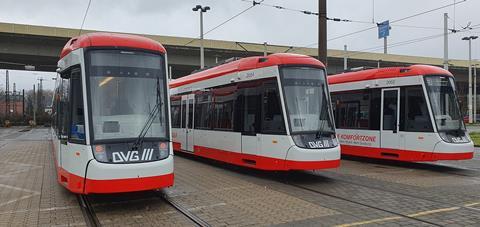 The three-section bi-directional trams are 34 m long and 2 300 mm wide, with a capacity of 200 passengers. They are 70% low-floor, with five double leaf doors per side and a single door to the cab.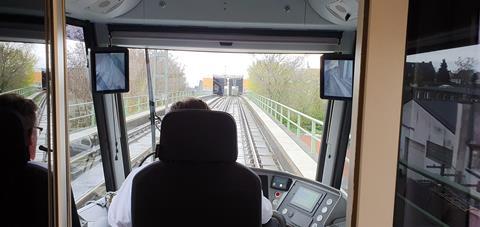 Features include air-conditioning, LED lighting, wi-fi, a passenger information system and CCTV.
The full fleet is expected to be in service in 2025.