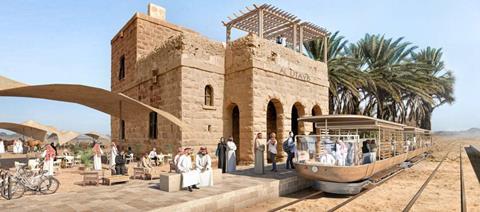 SAUDI ARABIA: Plans for a 50 km light rail network with trams designed to look like trains from the historic Hedjaz Railway have been announced by the Royal Commission for AlUla.
The tramway would connect urban areas, archaeological sites and tourist destinations around the ancient city of AlUla. The initiative is part of the 360 Mobility programme to reduce car dependency by developing a network of trams, electric buses, autonomous pods, cycle paths and 'alternative transport'.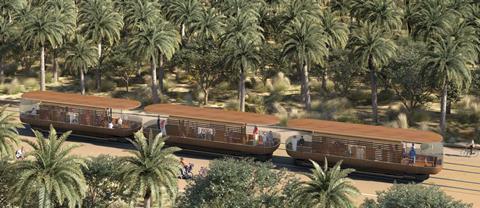 The first phase of the tramway would be the 21 km Red Line from the former Hedjaz railway station in AlUla to the Hegra UNESCO World Heritage Site in the north.
There would be stops at Hegra South, Equestrian Village North, Equestrian Village South, Nabataean Farms, Al Uthayb, the Incense Museum, Jabal Ikmah, Tal Al Khatib, Dadan North, Dadan Village and Dadan, Al Jadidah, Old Town, AlUla Central East and AlUla Hijaz.
Each stop would be a hub for bicycles, e-bikes and on-demand electric vehicles.
The second phase of the tramway would run 33 km south to the international airport.
'Reinterpretation' of the Hedjaz Railway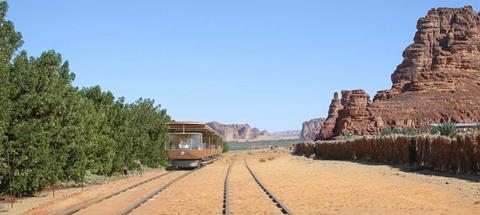 On July 1 Systra signed a contract to act as lead design consultant for the project, with preliminary and detailed design studies to be completed in 2023.
Systra said the 'modern and prestigious' trams with a maximum speed of 50 km/h would offer visitors and residents a 'reinterpretation' of the 1 050 mm gauge Hedjaz Railway, which once ran through the AlUla valley on its route from Damascus to Madinah.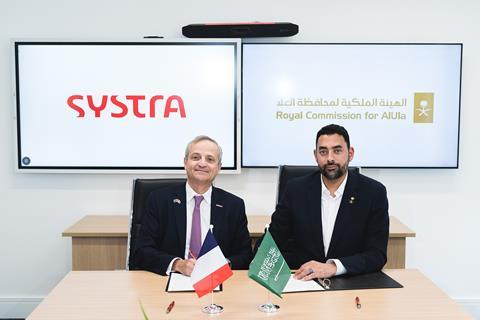 The tramway would also reflect AlUla's recent history as a stopping point for pilgrims, and its ambitions to be a global destination for tourism and 'the world's largest living museum'.
'The new tram service is an exciting development that will greatly empower AlUla's continuous growth', said Moataz Kurdi, RCU's Chief County Operations Officer. 'AlUla's rich heritage is the foundation on which our future achievements are built. As such, great care and attention has been paid to the design of the trams to reflect the rolling stock that travelled along the old Hedjaz Railway line in the early 20th century. Fully updated with modern amenities and technologies, the trams will function as part of an integrated and enabled network of low impact and easy to use public transport that provides unhindered access across AlUla county.
'Created to be an experience as much as a means of getting around, passengers will enjoy incredible views of the surrounding landscape, growing urban developments, cultural sites and world-famous heritage areas in complete ease and comfort.'