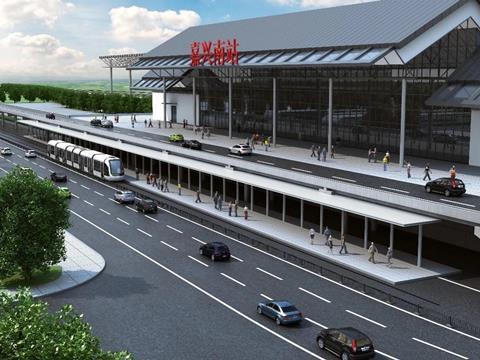 CHINA: The Keolis Shanghai joint venture of Keolis (49%) and Shanghai Shentong Metro Group (51%) is to operate a catenary-free tramway in Jiaxing, one of the largest cities in Zhejiang province.
Due to open next year, the Jiaxing network will initially comprise two tram lines totalling 15∙6 route-km and serving 26 stops, including an interchange with the high speed network at Jiaxing Nan station. These two lines are expected to open next year, with a third line of 20 km planned for opening in 2023.
The tram network will be operated by Shenjia, itself a joint venture of Jiaxing Rail Co (51%) and Keolis Shanghai (49%). It will be the second Chinese tramway in which Keolis is an operating partner following Songjian in the suburbs of Shanghai, which opened in December 2018.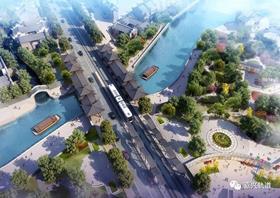 CRRC is supplying an initial batch of 20 supercapacitor-equipped trams for Jiaxing, but the network will be operated and maintained by Shenjia, which is now in the process of recruiting up to 200 staff.
'Our goal is to provide an outstanding mobility option to Jiaxing residents and visitors and to reduce traffic congestion and pollution by offering a safe, reliable alternative to private cars', said Bernard Tabary, CEO International at Keolis Group. 'We'll draw on our track record operating the tram network in Songjiang, as well as our international experience in Australia, Canada, France, Norway and the UK.'