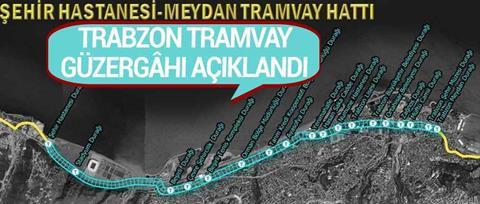 TURKEY: Long-standing plans for a light rail network in the northeastern port city of Trabzon are set to be implemented with current Transport Minister Adil Karaismailoğlu announcing that the first line would be completed by the end of 2025.
Turkey will hold presidential and parliamentary elections on May 14 in which Karaismailoğlu is standing as a parliamentary candidate for Trabzon, and if elected he is expected to stand down as transport minister.
According to plans unveiled last year, the first line would run for 7·8 km along the coastal road between the city's main square (Meydan) and the main hospital (Şehir Hastanesi) in the west, with 18 stops. The commercial speed of the tram service is expected to be 40 km/h.
Hilmi Mühendislik was awarded five packages in 2017 each worth TL160m for feasibility studies and project preparation for stages one to three of the network. Nartray Inşaat was awarded a sixth contract for preparatory works at a cost of TL160m, but tenders were never subsequently called for civil works or railway systems.