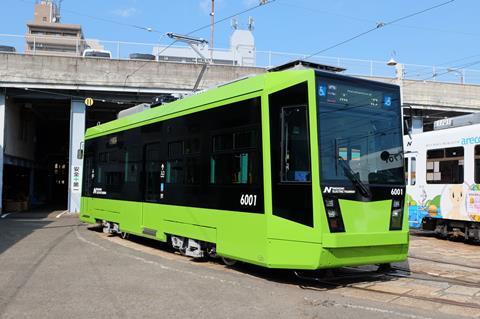 JAPAN: Nagasaki Electric Tramway has unveiled its first Alna Sharyo Type 6000 tram, which it says is the first 100% low-floor car to have longitudinal seating throughout.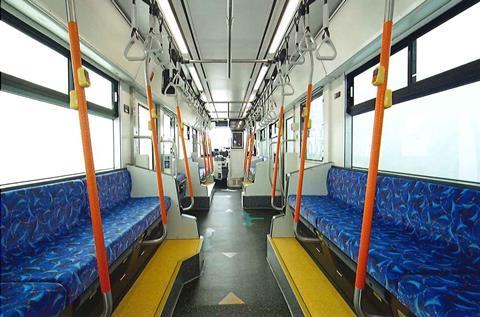 The single-section tram is 12·2 m long, 2 300 mm wide and 3 740 mm high and weighs 18 tonnes. It has a capacity of 28 seated and up to 34 standing passengers, and two wheelchair spaces.
Interior lighting is provided by surface-emitting LEDs, with a softer light than conventional LEDs.
Nagasaki Prefecture's financial constraints prevent it from ordering large batches of new trams. The Type 6000 is first new tram acquired by Nagasaki Electric Tramway since three Alna Sharyo Type 5000 Little Dancer cars in 2011, 2012 and 2019, which along with three Type 3000 cars supplied in 2004-06 are the only fully accessible vehicles in the operator's fleet of 71 trams.
Details of which services are operated by accessible trams will be provided on the operator's website and on the LCD monitors at 12 stops.