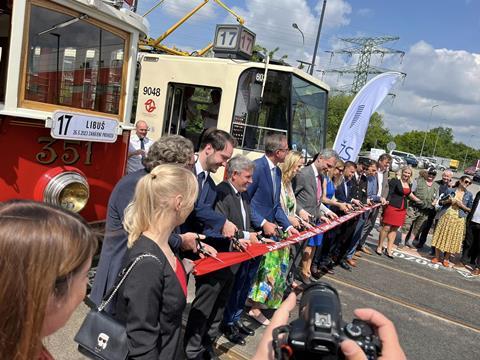 CZECH REPUBLIC. 'The tram network has been extended to 146 km and we have caught up with Leipzig', said Jan Šurovský, Technical Director of Praha transport operator DPP, when services began on the latest section of line to be built.
The extension which opened on May 27 runs 1·8 km from Sídliště Modřany, along ul Generála Šišky and Novodvorská to a temporary terminus at the Pavlíkova bus stop in Libuš.
It is served by alternate trams on Route 17, which is operated with double-ended modernised KT8 vehicles.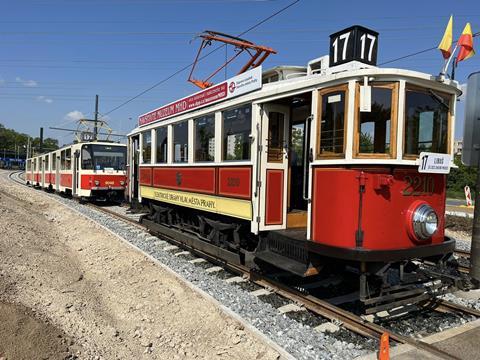 Construction was undertaken by a consortium of Ohla ŽS and Strabag Rail under a KC304m contract signed in December 2021. Work begin in April 2022, with EU sources covering 85% of the cost.
The line is to be further extended to Nové Dvory in 2026, providing an interchange with the future terminus of metro Line D.
'We have already overtaken Brussels and are approaching Budapest', said Šurovský. 'However, we still rank first in the EU when it comes to the number of trams in operation, thanks to which we have the highest average occupancy of trams in the world.'