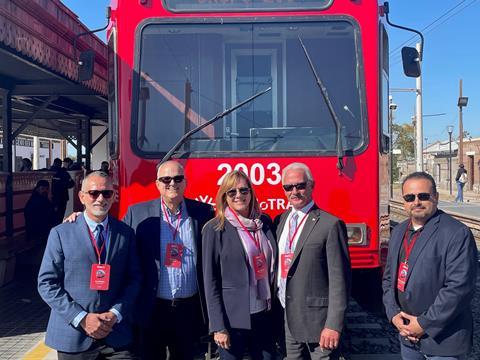 ARGENTINA: Mendoza's Metrotranvía has taken delivery of the first three of up to 39 Siemens SD100 light rail vehicles which have been donated to the city by the US city of San Diego's operator MTS.
The LRVs forming MTS's second generation fleet have been in service since 1995. They are now being replaced by Siemens Mobility S700 vehicles which offer lower maintenance costs and an improved passenger experience including low floors, but MTS said that 'given their excellent and durable condition' the high-floor SD100 cars have been donated to Mendoza.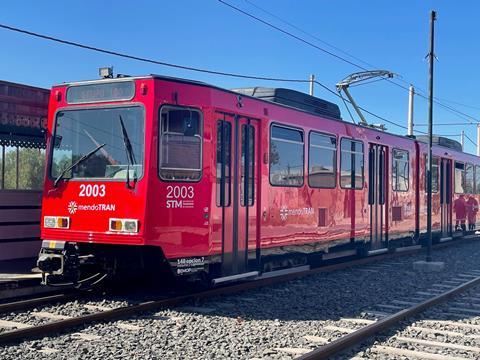 The LRVs are being transported to the port of Long Beach by road, then by sea to Antofagasta in Chile and by road through the lower Andes to Mendoza.
Metrotranvía is covering all costs involved, including transport and paying for a team of MTS workers to reassemble the cars, and is to send technicians to San Diego for maintenance and operations training.
In 2012, MTS sold 24 Siemens-Duewag U2 LRVs from its first generation fleet to Mendoza in 2012.
'As MTS modernises its Trolley fleet, we are very glad to see our older models continue to be put to use, serving the people of Mendoza to carry residents to work, school and other activities, just like they've been doing in San Diego for almost 30 years', said MTS CEO Sharon Cooney on May 18. 'It's great to see light rail flourish in other parts of the world the way it has in San Diego, while also keeping these vehicles from the scrap heap or landfill.'