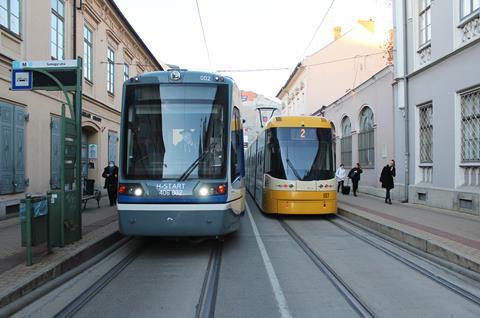 HUNGARY: The country's first public tram-train service left Hódmezővásárhely for Szeged at 03.31 on November 29, with guests onboard including János Lázár, the government's special commissioner for the project, and László Palkovics, Minister of Innovation & Technology.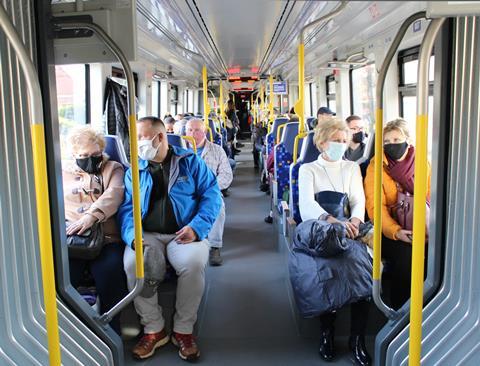 The 32 km route serves the main stations in both Hódmezővásárhely and Szeged, with the tram-trains running on street tracks through both central districts; end-to-end journey time is 51 min. Services are initially operating on an hourly frequency before being ramped up from January. The full timetable will see a 20 min interval service offered in the morning peak, with the tram-trains running every 30 min at other times.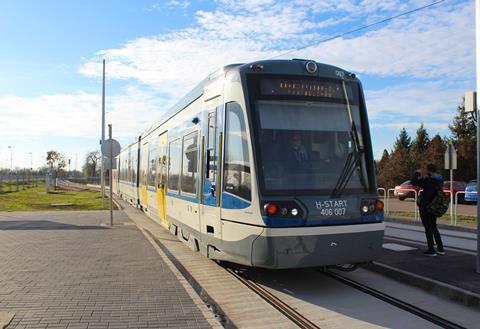 In Hódmezővásárhely, the tram-trains use a 3∙6 km single-track tramway to serve six stops, all of which have loops so that vehicles can pass. From there, the tram-trains join the unelectrified main line between Hódmezővásárhelyi Népkert and Szeged Rókus, where they diverge onto an 800 m long spur to join Szeged's existing tram route 1. Once the full tram-train timetable is in place, route 1 will cease regular operation.
Services are run by MÁV-Start, the first time that Hungary's state-owned passenger operator has managed a street-running tram line.
To facilitate the introduction of the tram-train service, the Szeged Rókus – Hódmezővásárhelyi Népkert route has been modernised, partially double-tracked and upgraded from 80 km/h to 100 km/h. The signalling has been renewed, and centralised traffic management implemented. Work on the tram-train project began in April 2018, and the total project cost was HF75bn.
Ticket vending machines have been installed at most stops and stations, although the service will be free to use until April 15. Subject to a satisfactory ramp up of the timetable in the new year, a 24 h service is expected to be offered on Fridays and Saturdays.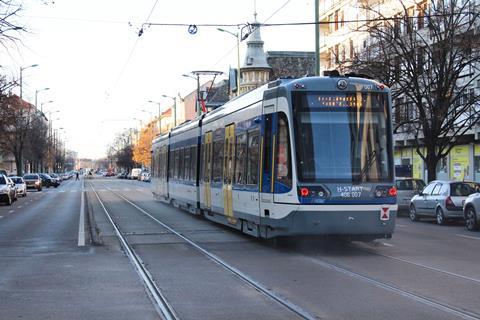 Rolling stock is being supplied from Stadler's Valencia plant under a HF17·6bn contract signed in November 2017. This covers the supply of eight hybrid electro-diesel CityLink vehicles, with an option for four more that has since been exercised. The initial passenger service started with three vehicles.
The 37 m long tram-train cars weigh 71 tonnes. The air-conditioned vehicles are equipped with CCTV, wi-fi and charging points. Each can carry up to 216 passengers, including space for four wheelchairs or eight bicycles and prams.