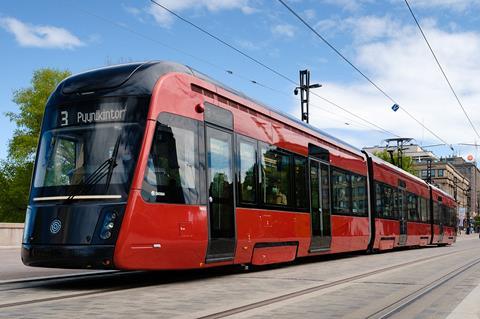 FINLAND: Škoda Group has been awarded a contract to supply a further five ForCity Smart Artic X34 trams to Tampere.
The €34m firm order announced on May 25 has been placed using an option on the original contract signed in 2017. This covered the supply of 20 trams for the opening of the tramway and the provision of 10 years of maintenance, and had three options to order up to 46 more trams.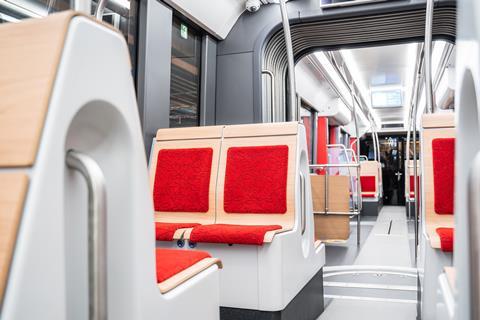 The 1 435 mm gauge, three-section bidirectional fully low-floor vehicles for Tampere are 37·3 m long and 2 650 mm wide with a capacity of 264 passengers.
Features include 64 fixed and 40 tip-up seats, space for six wheelchairs and six bicycles, heated floors, double glazing, and air-conditioning designed to maintain an interior temperature of 21°C while the outdoor temperature varies between -35°C and 35°C.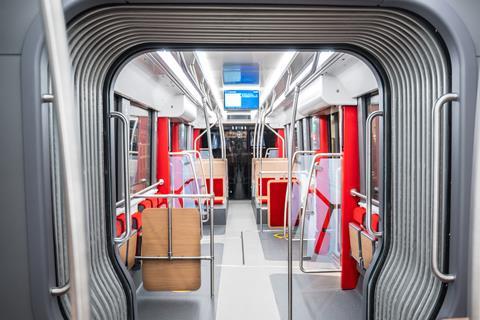 'The cars have proven to be reliable in operation and we are pleased to continue our good co-operation with the Škoda Group', said Pekka Sirviö, CEO of tramway development body Tampereen Raitiotie.
Juha Vierros, Managing Director of Škoda Transtech, said 230 Artic trams have now been sold, 'and we believe this is just the beginning of a success story'.