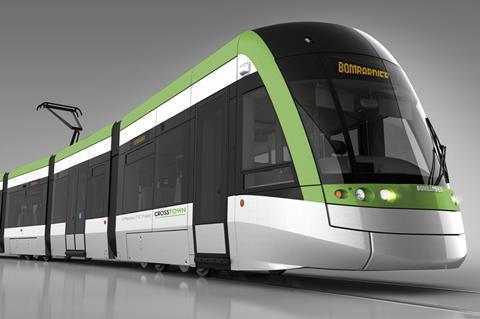 CANADA: Completion of Toronto's Eglinton Crosstown light rail line will be further delayed, transport agency Metrolinx has announced.
'We had expected the Eglinton Crosstown LRT to be fully built, thoroughly tested and in service this fall in accordance with our project agreement with Crosslinx Transit Solutions, the construction consortium responsible for building the project', Metrolinx President & CEO Phil Verster said on September 23.
'Unfortunately, while progress has been made, Crosslinx Transit Solutions have fallen behind schedule, are unable to finalise construction and testing, and therefore the system will not be operational on this timeline', said Verster. No revised opening date was given.
'We are doing everything to hold Crosslinx Transit Solutions accountable and to redouble efforts to meet their commitments and complete the work quickly so we can welcome riders onto a complete, tested, and fully operational Eglinton Crosstown LRT as soon as possible.'
The 19 km Crosstown LRT line will run along Eglinton Avenue between Mount Dennis and Kennedy, with a 10 km section in twin bore tunnel.
Initial construction works began in mid-2011, with boring of the tunnels getting underway in 2013.
The Crosslinx Transit Solutions consortium of ACS-Dragados, Aecon, EllisDon and SNC-Lavalin was awarded a C$9·1bn construction and 30 year maintenance contract in November 2015, when opening was scheduled for 2021. However, the project has been delayed and costs have increased as a result of construction problems and the coronavirus pandemic.