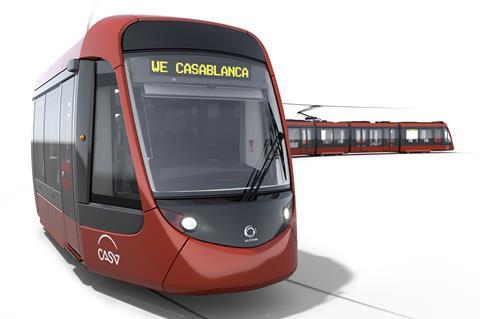 MOROCCO: Casablanca transport authority Casa Transports has signed a 1·1bn dirham loan and a 5·5m dirham technical assistance grant agreement with French development agency AFD to support the 7bn dirham construction of tram lines T3 and T4, and has placed a €130m contract for Alstom to supply 66 Citadis X05 trams with an option for a further 22.
Line T3 will run for 14 km serving Bvd Abdelkader Essahraoui, Idriss El Allam, Idriss Harti Mohammed VI, Place de la Victoire, Mohammed Smiha and Casa Por, with 20 stops
T4 will have 19 stops on a 12·5 km route on Bvd Okba Ibnou Nafiaa, Idriss al Harti, Idriss El Allam, Forces Auxiliaires, Boulevard du Nil, Anoual, 10 Mars, Oulad Ziane, Place de la Victoire, Rahal Meskini, and Rue Allal El Fassi.
The two routes are being built at the same time and to a common schedule, with completion planned for the end of 2023.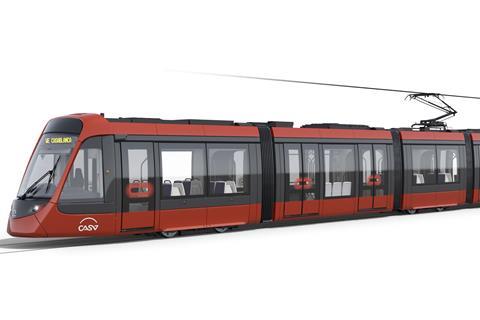 Alstom is to supply trams for the two lines under a contract announced on November 5. The five-section fully low-floor vehicles will operate in pairs 64 m long with a capacity of 630 passengers.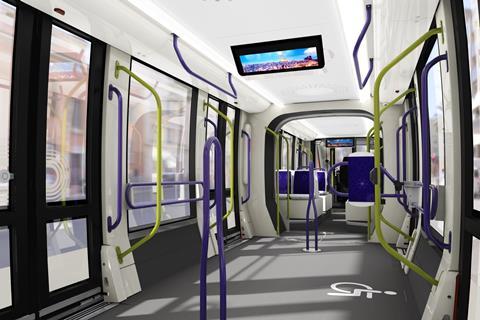 They are to be assembled in Barcelona, with Moroccan suppliers producing subsystems. Alstom's factory in Fez will provide the electrical cabinets and looming, while its French sites will provide project management and engineering (La Rochelle), interior design (Valenciennes), traction motors (Ornans), electronics (Villeurbanne), speed measurement and data recording systems (Aix-en-Provence), circuit breaker cabinets (Tarbes) and designs (Saint-Ouen). Its Charleroi site in Belgium will provide the traction systems and the Getafe site in Spain the bogies.
Alstom said the styling of the vehicles would reflect the history and culture of Casablanca.
The compnay has previously supplied 124 Citadis X02 trams along with power supplies and signalling equipment for Casablanca lines T1 and T2.