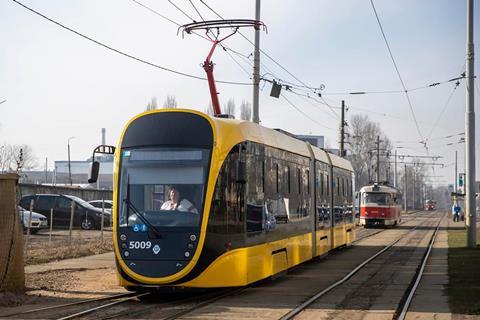 UKRAINE: Tatra-Yug trams which have begun entering service in Kyiv contain steel which was produced at the Azovstal works in Mariupol before it was destroyed in Russia's full-scale invasion.
'Despite the tragic events, Mariupol steel continues to live on', said steelmaker Metinvest, when the first eight of the 20 Type K1T306 trams entered service on March 21.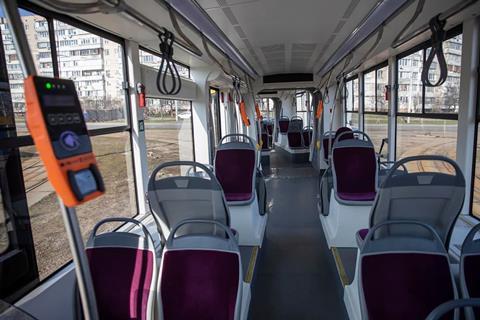 The city placed the €24·5m tram order in February 2021, with financing from the European Investment Bank.
Production is being undertaken in Odesa. The three-section 27 m long low-floor trams have a maximum speed of 75 km/h, and feature wheelchair and pushchair spaces, access ramps at the doors and low-level door opening buttons.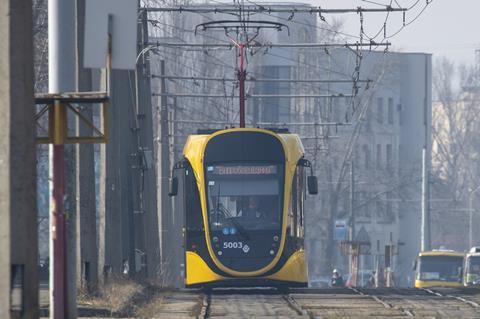 They are operating on the left bank of the River Dnipro on Route 33, which reopened on March 20 after modernisation works which included replacing 1 km of track.