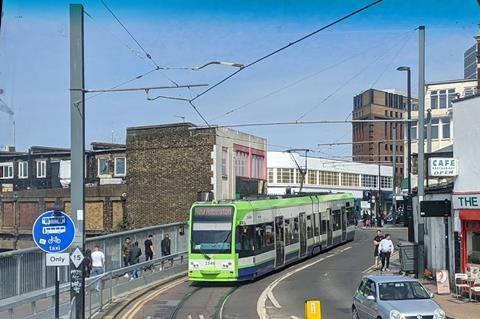 UK: The Light Rail Safety & Standards Board has published its latest Overhead Line Equipment Systems Training & Competency Guidance.
'This guidance will effectively support the delivery of light railway engineering OLE competency in relation to training apprentices, new recruits and improving the skills of existing staff', said Head of Engineering Safety & Innovation Craig O'Brien on April 28.
'The guide sets out best practice, along with the theoretical and practical knowledge that will be needed for trainees to gain the relevant training that will help keep them safe while ensuring the smooth running of light rail services.'
LRSSB's upgraded Tram Accident & Incident Reporting system has gone live. 'Over many months, the LRSSB team, operators, consultants and software developers have worked in partnership to develop a vital, sector-wide platform for incident reporting, analysis and risk modelling', said Chief Executive Carl Williams.