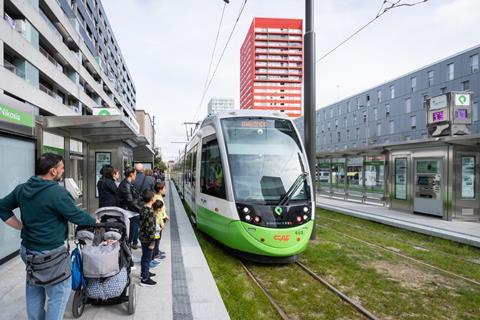 SPAIN: A extension of the Vitoria-Gasteiz tramway has opened to serve a developing suburban area.
A day of free travel marked the start of passenger services on April 11, and operator Euskotren is holding information and familiarisation events throughout the month.
The extension in the southeast of the city runs 2·5 km from Florida to Salburua, with four intermediate stops at Santa Luzia, Iliada, Nikosia and La Unión.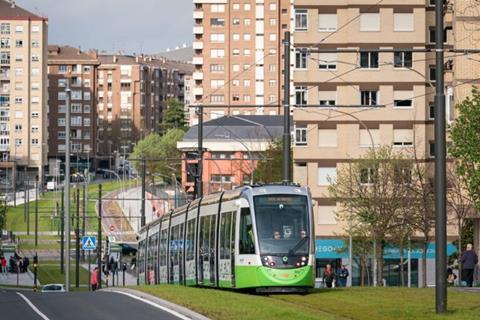 Salburua is a recently created suburban regeneration zone with a population of 20 000 which is steadily increasing. Around 3 700 of the residents are now within 5 min walk of a tram stop, and 18 300 within 10 min.
Construction of the extension has cost €25m, with 65% coming from the Basque regional government and the remainder shared 50:50 by the city council and Araba province.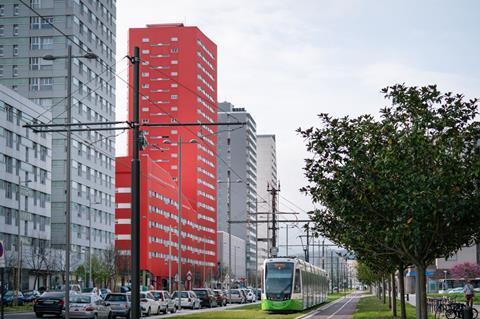 'The commissioning of the tram to Salburua is very good news for Vitoria-Gasteiz and especially for the residents of the neighbourhood', said Mayor Gorka Urtaran. 'It facilitates mobility and therefore our lives with high capacity, high quality, modern, accessible and clean public transport.'