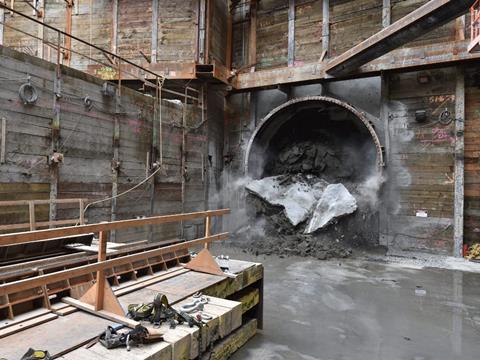 USA: Los Angeles County Metropolitan Transportation Authority has approved its budget for fiscal year 2018, which runs from July 1 2017 to June 30 2018. The $6·1bn budget represents a 1·45% increase from the previous year.
The budget includes $1·7bn for bus and rail operations, with an increase of 129 000 rail revenue service hours envisaged, an increase of 11·6% from the previous year. Peak frequencies on some bus routes are to be increased, and fares would not change.
Metro expects to procure 53 CNG buses to replace CNG buses that are reaching the end of their service life. Metro is also planning to test 10 electric buses on the Orange and Silver routes.
Metro is due to take delivery of 48 Kinkisharyo light rail vehicles during the fiscal year, and will continue with rolling stock procurement for the Purple Line metro extension.
A further $2·2bn is to be allocated for capital projects. The period is expected to see groundbreakings for the Airport Connector and Gold Line Foothill Extension Phase 2B to Claremont. Construction is due to continue on the Regional Connector, Crenshaw/LAX Line and Purple Line extension.
In addition, $1·5bn is to go to other transit agencies in Los Angeles County, and local funding will be provided for the county's 88 cities and unincorporated areas.