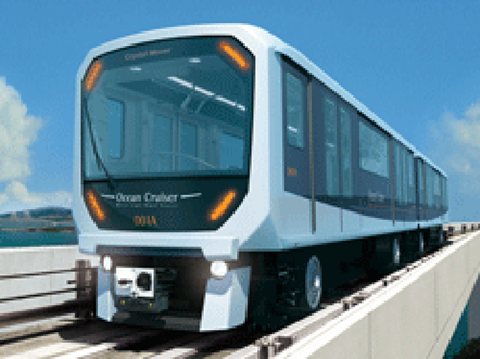 CHINA: The Macau Special Administrative Region government has appointed Hong Kong's MTR Corp to operate and maintain the Macau Light Rapid Transit Taipa Line.
The 9·3 km first phase of the driverless rubber-tyred metro line with 11 stations is under construction for opening in 2019. A 5·88bn pataca operations and maintenance assistance services contract running for 80 months has been awarded to MTR Corp's wholly-owned subsidiary MTR Operações Ferroviárias (Macau) Sociedade Unipessoal Lda.
Its scope includes testing and commissioning, operation of passenger services and maintenance of the infrastructure, signalling and Mitsubishi Heavy Industries Crystal Mover vehicles.
'We are delighted to have the opportunity to participate in the operations of Macau's first railway system and serve the travelling public in Macau', said MTR Corp CEO Lincoln Leong on April 11. 'Building on our proven operational expertise in Hong Kong and international markets, we are confident in delivering quality services and contributing to Macau's railway development.'