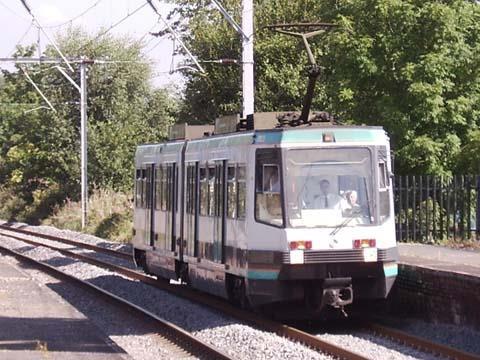 UK: The Department for Transport has signed off the remaining government contribution to a £102m upgrade of the Manchester Metrolink light rail network (RG 10.07 p649).
The £25·7m grant announced on February 1 brings the government's contribution to £58m, and will fund work on bridges, cabling and overhead line equipment as well as junction improvements.
In July 2006 DfT granted conditional approval for plans to extend Metrolink to Oldham, Rochdale and Chorlton with a central government contribution of £244m. Greater Manchester Passenger Transport Executive is expected to approach DfT for full approval within the next two months. The PTE is also funding a separate extension to Droylsden in the east of the city.
Transport Minister Tom Harris also announced that the government will contribute £60·3m to an £85·3m plan to ensure the long-term future of the 18 km Blackpool tramway. Intended to bring the UK's only traditional network 'up to 21st century standards and boost regeneration of the area', this includes refurbishment of the track and stops as well as the purchase of 16 low-floor trams; the historic fleet which includes double-decker cars (left) will continue to serve the seafront.
H Tyne & Wear PTE announced on January 23 that it had received conditional approval from DfT to procure 249 new ticket machines and gate 13 Metro stations at a total cost of £14·3m. Central government is providing £13m.