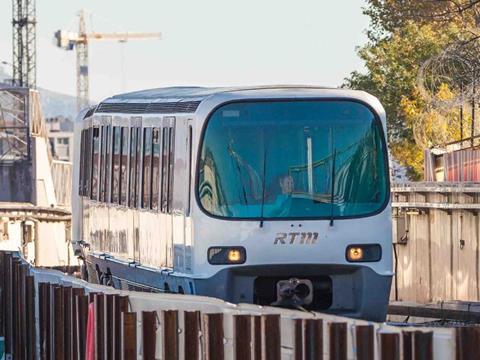 FRANCE: Marseille Provence Metropole approved plans to convert its two-line metro to driverless operation on September 25.
As the current fleet dating from the opening of the two lines in 1977 and 1984 is coming to the end of its service life, a decision was taken to replace the trains. A tender is to be called for 38 four-car rubber-tyred trainsets 75 m long, to be delivered between 2021 and 2024. The trains would be equipped with air-conditioning and audiovisual passenger information, and would be PRM accessible. The budget for this is €286m.
A further €86m is to be spent on installing 1·75 m high platform edge doors at all stations. The council has also approved €73m for signalling, €23m for communications and €6m for other expenses related to the project.