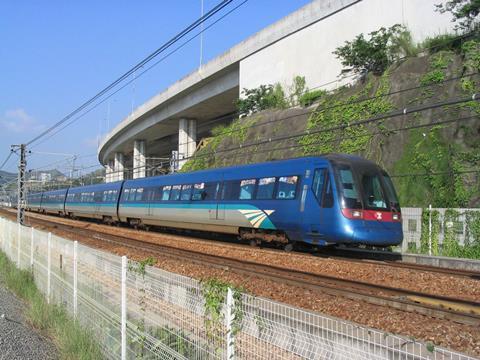 CHINA: MTR Corp announced on June 16 that it had awarded an Atkins Arup joint venture a design consultancy contract to support development of the Tung Chung Line Extension.
The scope of the consultancy includes development of the scheme into an engineering design, preparation of the construction programme, project cost estimation and liaison with government departments and other stakeholders.
The extension is being undertaken in three components. A new intermediate station at Tung Chung East between Sunny Bay and Tung Chung would serve the Tung Chung New Town Extension (East) development. The existing line would be extended to a new terminus at Tung Chung West, both to serve current residents and to support future housing developments. At the Hong Kong end of the line, the Airport Railway Extended Overrun Tunnel (Remaining Section) project would see the existing tunnels extended eastwards from Hong Kong station to improve reversing capacity and facilitate a future increase in train frequencies. Construction is expected to commence in 2023.
'The award of this contract is an important milestone for the project', said MTR's Projects Director Roger Bayliss. 'This will be a community railway so throughout the planning, design and construction stages of the project, we will ensure an ongoing dialogue with the local communities.'