BRAZIL: The São Paulo state government has extended the contract for construction of metro Line 6 by two months, pending further discussions on how the project should be taken forward.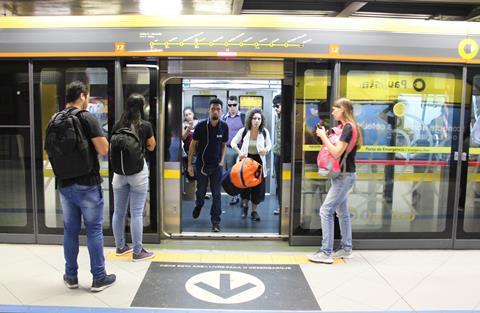 A PPP concession for construction of the 15·3 km north-south Orange Line was awarded to the Move São Paulo consortium in mid-2013. Construction began in January 2015 but work was suspended in September 2016 when the concessionaire ran into financial difficulties.
A formal decision to end the contract was made by the state government in December 2018, but the two parties agreed that Move São Paulo would continue to work on site, initially until August 2019 and now until May 24.
Meanwhile, the state government has been in negotiations with multinational construction group Acciona since last November about taking up an option to acquire a majority stake in Move São Paulo, with a view to expediting the completion of Line 6. These talks are reported to be still ongoing.
Line 6 is intended to link Brasilândia in the northwest to São Joaquim station on metro Line 1 in the city centre. So far, around 15% of the work has been completed.
Meanwhile, Metro São Paulo has postponed by a month to May 6 the start of tendering for construction of the planned Line 19. The first 17∙6 km section of this route would link Guarulhos in the northeast of the conurbation to Anhangabaú in the city centre, where interchange would be provided with Line 3.
The public consultation period for tendering the operation of CPTM suburban lines 8 and 9 has also been extended by 30 days to April 30.