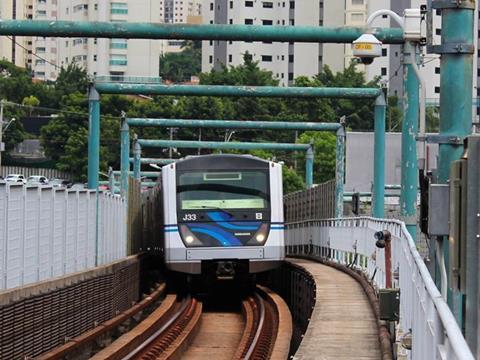 BRAZIL: Construction started on April 5 of an 8∙3 km northeastern extension of São Paulo metro Line 2 from Vila Prudente to Penha. Initial works comprise archaeological surveys and groundwater pumping tests at the sites of planned stations at Vila Formosa, Penha and Anália Franco.
The extension will add eight stations to the existing 14∙7 km line which links Vila Madalena and Vila Prudente. It will also provide interchange with Line 3 at Penha. When it opens in 2026, the route is expected to attract 377 000 passengers per day to the 800 000 which already use Line 2.
Work on the scheme has been beset by delays, with tendering for civil works and 96% of the required land acquisition having been completed as long ago as 2014.
Outstanding tasks include the procurement of rolling stock, with an extra 22 six-car 1 600 mm gauge trainsets due to be acquired.
In the longer term, a further extension beyond Penha is envisaged to serve the northern suburb of Dutra.
View this post on Instagram