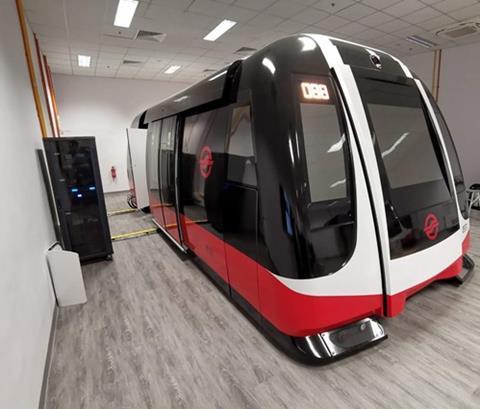 SINGAPORE: Spanish supplier Lander Simulation has completed delivery of a suite of training simulators and laptop computers to metro operator SMRT.
According to Lander, the simulation suite developed with SMRT for its Circle Line marks a significant enhancement of the scope of traditional driver and staff training processes by combining conventional driver training tools with operational control centre functions, thereby enabling more staff to learn simultaneously.
Lander's equipment replicates the current functioning of the Circle Line, including the two types of Alstom rolling stock now running on it. It also has an adaptation function to allow for any trains procured in the future. In terms of hardware, Lander has delivered:
· four replica cabs, with two functioning passenger doors;
· interchangeable control consoles for the different Alstom train types;
· two operational control centre stations;
· two instructor stations;
· six laptop simulators;
· one observation station.
The objective for SMRT was to combine multiple training approaches into one process. The operator believed it was essential to train its OCC controllers and drivers as a single team, under normal daily day-to-day conditions and also in many of the degraded modes which could be required periodically.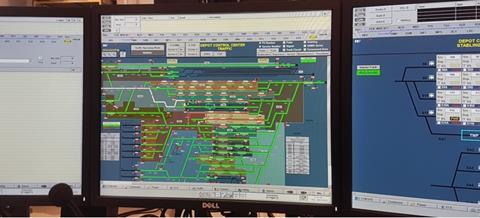 For the simulations, this could mean that while one driver is operating a train in autonomous mode, another is working under the supervision of an instructor. At the same time, another two drivers can be trained in the same scenario with an OCC controller, supervised by another instructor. In addition, another controller can use the second OCC simulator station to create service schedules or adjust training scenarios.
Meanwhile, a further six drivers could be trained in coupling and rescue operations on the laptop simulators. Lastly, a group of trainees are able to view the exercises on the screens in the observation station in a group learning session.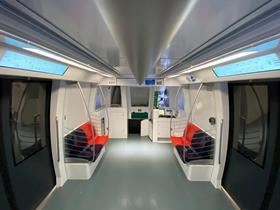 'The success of the project is based on the excellent collaboration between the SMRT and Lander teams. SMRT contributing with all their know-how of the operation and clearly defining the final result they were expecting, and Lander contributing with the experience, talent and flexibility of our team of engineers', said Jose Montero, Chief Executive of Lander Simulation.