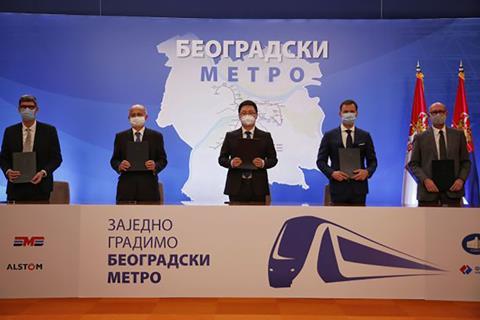 SERBIA: The government has signed a memorandum of understanding with French and Chinese companies regarding the long-proposed development of a metro in Beograd.
The MoU covering phase one of the project was signed on January 22 by Finance Minister Siniša Mali, Alstom Vice-President Philip Delur, Egis Rail CEO Olivier Buvar, Power China representative Xie Zidi and director of the Beograd Metro company Stanko Kantar, in the presence of the French and Chinese ambassadors.
Subject to final approval of the project, Alstom would supply rolling stock, control systems, platform screen doors, track and power supplies and undertake system integration, while the Chinese company would undertake civil works.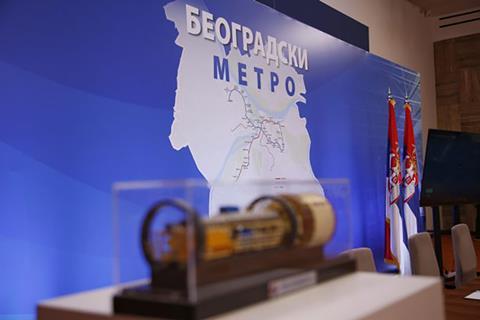 'This project will greatly improve the transport offering available to Beograd's residents and will showcase Alstom's leadership in metro solutions and providing a superior passenger experience', said Antonio Moreno, Alstom Managing Director for Central & Eastern Europe.
Construction of the depot at Makiško Polje could start in November 2021, with tunnelling starting in 2022 at the earliest and the opening of the first line in 2028.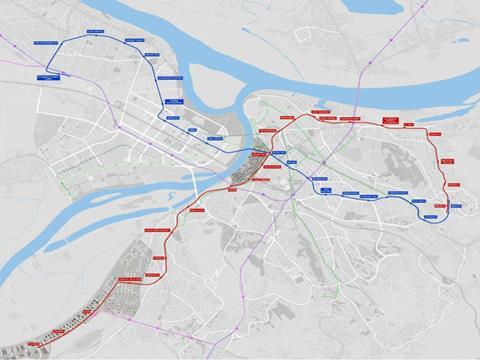 Line 1 would run 21·3 km southwest-northeast between the Železnik and Makisko Polje areas and Mirijevo with 21 stations, and is expected to cost €2·1bn to €2·2bn.
Line 2 running 19·2 km east–west from Mirijevo to Novi Beograd and Zemun railway station with 20 stations would take the total value of the project to around €4·4bn. A third line is also envisaged, which would take the network to 60 km and 60 stations.
Last year the French government agreed to provide financing for work to be undertaken by French companies, which is valued at €454m.
Power China's share of the project is estimated at €1·3bn, and financing is still being negotiated.
In May 2020 France provided Serbia with a €8·3m grant to enable Egis Group to prepare feasibility studies, preliminary designs and environmental impact assessments for the metro.
Deputy Mayor Goran Vesić said Beograd is planning to build 50 km of the new tramway by 2028, and also to extend some suburban rail lines, including the construction of a link to Nikola Tesla Airport and the town of Obrenovac.