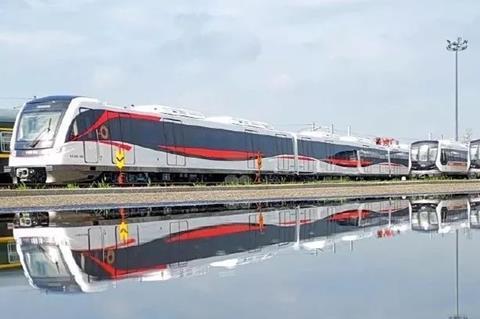 CHINA: CRRC Sifang has completed a fleet of 26 trains for Chengdu's 66·2 km metro Line 18, with commissioning and trial running underway ahead of the planned start of services this summer.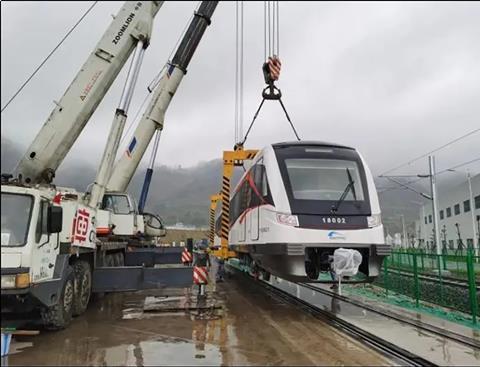 Each eight-car set is 187 m long, with 3 m wide bodies giving a capacity of 2 096 passengers, or up to 2 958 with crush loading. The trains are fitted with air pressure adjustment and airtight doors for comfort when running at speed.
Line 18 will serve the new Chengdu Tianfu International hub airport, due to open later this year. From a station serving Terminal 1 & 2 the line heads northwest to Expo City where there is interchange with lines 1 and 6. It then parallels Line 1 north to Chengdu South for interchange with metro lines 1 and 7.
The line is electrified at 25 kV 50 Hz and designed for 140 km/h running. An express service with four intermediate stops will provide a 35 min end-to-end journey time, while a local service calling at all 12 stations will take 50 min.