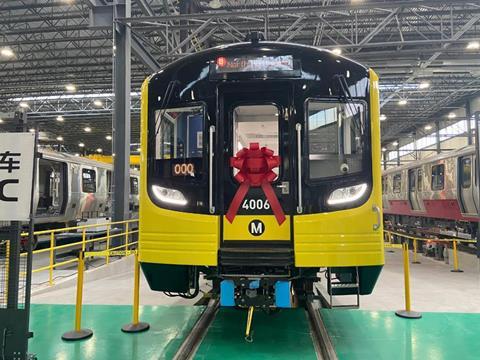 USA: The first of the HR4000 metro cars which CRRC Changchun is building for Los Angeles have been unveiled at the manufacturer's Springfield plant in Massachusetts.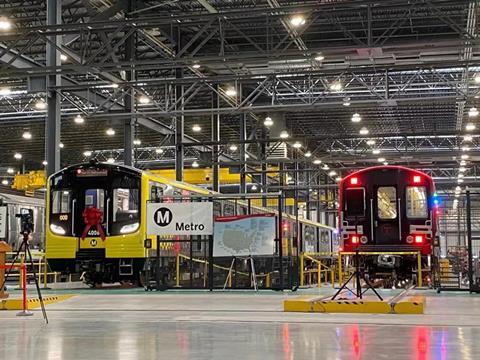 Los Angeles County MTA and CRRC Changchun signed a framework agreement in April 2017 for the supply of metro cars, comprising a $178m firm order for 64 cars and five options for a total of 218 additional cars which would take the overall value to $647m.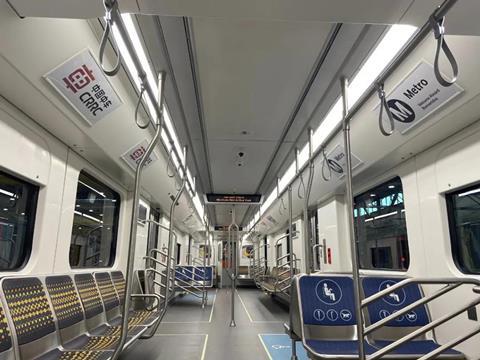 The initial order includes 30 cars to replace older vehicles on the Red and Purple lines, and 34 for the first phase of the Purple Line extension from Wilshire/Western to La Cienega, which is scheduled to open in 2023.
The car bodies are being manufactured at Changchun in China, with final assembly in Springfield to meet federal Buy America requirements.