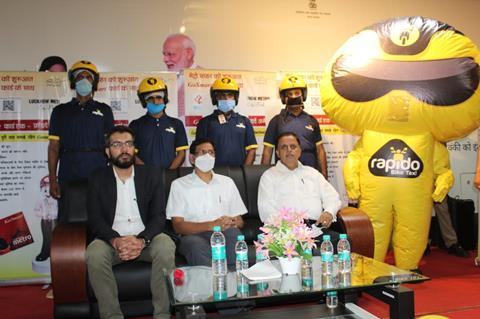 INDIA: The Lucknow metro operator is working with cycle taxi company Rapido Bike to offer last-mile connectivity from its stations.
Passengers can book a bike from any station, with 15 to 20 riders available exclusively for metro passengers within 4 min of the expected time of arrival.
'We at Uttar Pradesh Metro Rail Corp strive to work consistently to make daily commuting for metro passengers safe, comfortable and enjoyable', said Managing Director Kumar Keshav on October 16.
'This is a unique initiative which will not only improve first and last mile connectivity but also boost our ridership figures in the long run. Rapido bike taxis service will not just be light on everyone's pockets but will also provide connectivity even to your doorstep after you alight at any metro station.'