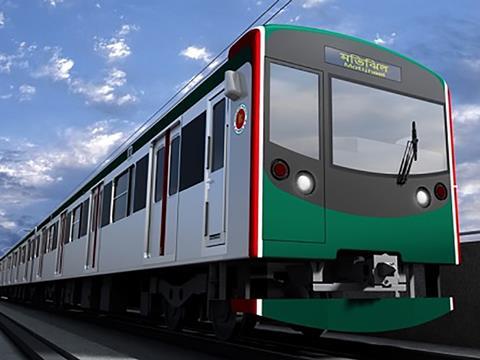 BANGLADESH: Dhaka Mass Transit Co has given the go-ahead for production of three more trainsets for the capital's first metro line, although the planned delivery of the first set in June has been delayed by the coronavirus pandemic.
The 24 six-car trainsets for 1·5 kV DC operation are being supplied from Japan by Kawasaki Heavy Industries and Mitsubishi under a ¥40bn contract which includes fitting out of the depot.
Construction of the 19·9 km elevated Line 6 from Uttara to Motijheel has continued at five sites with coronavirus safety measures in place, and DMTC reports that around 45% of the work is now complete. Large scale contruction works are expected to restart in mid-May, and opening is now planned for December 2021.