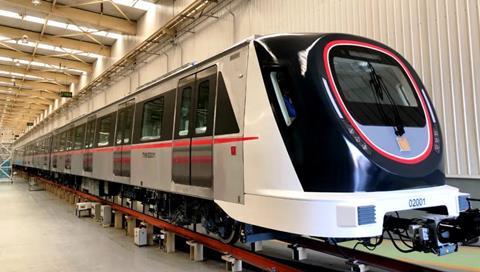 CHINA: CRRC Dalian has delivered the of 24 six-car Type A trainsets equipped for GoA4 unattended automatic operation on the future Taiyuan metro Line 2, which is nearing completion for opening this year.
The 23·6 km Line 2 will cross the city from north to south with 23 stations.
The trains will have a capacity of 2 520 passengers, a maximum speed of 80 km/h and a design life of 30 years.