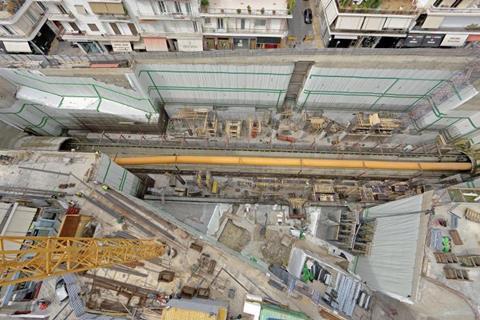 GREECE: The European Investment Bank and Attiko Metro have signed a €580m loan to finance construction of the first section of Athens metro Line 4. EIB said the 30-year loan is the biggest ever granted for a Greek transport project, and its biggest loan for a single project in the country.
The €1·2bn first section of Line 4 will run 12·8 km from Alsos Veikou to Goudi with 15 underground stations. Construction began in mid-2021.
The loan signed ion February 7 is the second tranche of €730m of financing that the EIB is providing, the €150m first tranche having been released in November 2021.
'Investing in sustainable transport is crucial to improve daily life, support economic growth and cut carbon emissions and pollution' said EIB Vice-President Christian Thomsen. 'Over the last 30 years the EIB has supported visionary investment by Attiko Metro that has reduced traffic jams and improved travel for Athenians and visitors.'