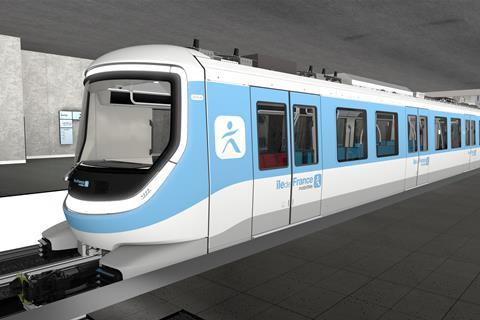 FRANCE: Automated metro project promoter Société du Grand Paris has appointed a consortium of Colas Rail and Alstom to supply 10 km of track, rigid overhead catenary and lineside equipment for the second phase of the future Line 17.
The consortium said it would pay particular attention to the environmental and social impact of the project, including the use of low-carbon concrete and rails made from steel produced using a low energy-consumption process. It would also make use of electric vehicles, LED tunnel lighting, and rainwater recycling.
Line 17 will run 26·5 km from Saint-Denis Pleyel to Le Mesnil-Amelot with nine stations, offering an end to end journey time of 25 min.
The contract announced on March 3 covers the section between Le Bourget Aéroport and Parc des Expositions, which includes a tunnel, embankments and 3 km of viaduct.
Work is set to start by mid-2024. Up to 200 people will be employed on the contract, with apprenticeships and other training schemes at various levels, and work reserved for SMEs and the long-term unemployed.