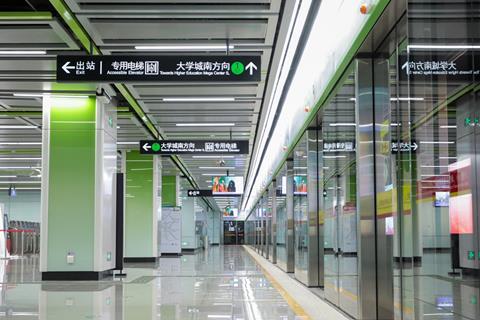 CHINA: The western section of Guangzhou metro Line 7 was opened for revenue service on May 1, running for 13·8 km from Guangzhou South Railway Station to Meidi Dadao and serving eight stations.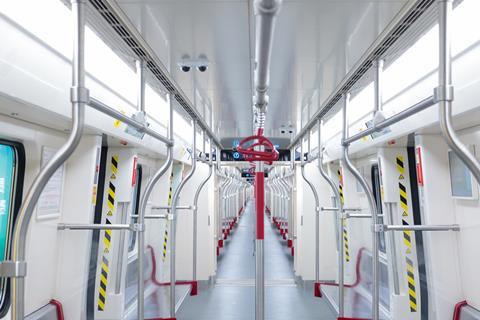 Construction began in 2016, and tunnel boring got underay in March 2019. Trial running started on December 5 2021.
The extension takes Line 7 to a total length of 32·1 km with 17 stations, connecting Higher Education Mega Centre South with Meidi Dadao. The line is operated by a fleet of 23 Type B5 and 13 Type B9 trains manufactured by CSR Zhuzhou and CRRC Qingdao Sifang, which are designed to run at up to 80 km/h.
An 22·1 km eastern extension from Higher Education Mega Centre South to Shuixibei has been under construction since November 2018, and a further 19 trainsets have been ordered from CRRC Zhuzhou as part of this project.