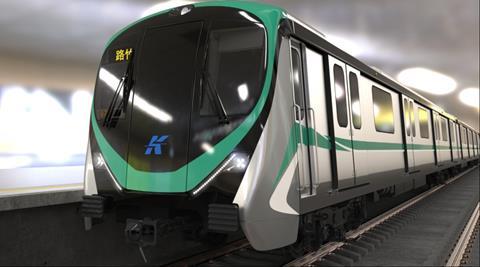 TAIWAN: Kaohsiung Mass Rapid Transit Bureau has awarded a turnkey contract to a consortium of ST Engineering and Hyundai Rotem for the supply of railway systems and rolling stock for the Red Line South Extension, also known as the Siaogang – Linyuan Line.
Intended to serve three industrial zones, the 11·3 km extension paralleling the island's west coast will have one elevated and six underground stations. It will connect end-on with the existing Red Line at Siaogang and interchange with a planned southern extension of the Orange Line at Linyuan.
Singapore-based ST Engineering Urban Solutions has valued its share of the contract at S$430m. This includes systems integration and overall project management, as well as the supply of SCADA, communications and automatic fare collection systems, platform screen doors and depot equipment. The company will work with partners to supply the signalling and a substation.
Hyundai Rotem will provide the rolling stock and power supplies.
Work on the contract is expected to start by mid-2023, with opening of the extension scheduled for 2030.
The extension 'will enhance connectivity in southern Kaohsiung, catalyse economic growth and improve quality of life for the local communities', said Chew Men Leong, President of Urban Solutions at ST Engineering.