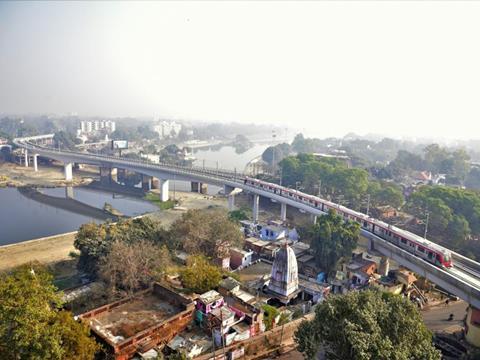 INDIA: Lucknow Metro has introduced Braille versions of its GoSmart cards as part of the first-year anniversary of its 23 km North-South corridor on March 8.
According to operator Uttar Pradesh Metro Rail Corporation, Lucknow Metro is the first public transport system in India to use Braille ticketing.
The cards were introduced by UPMRC Managing Director Kumar Keshav, who also unveiled a celebratory wall of celebrity signatures at Hazratganj Metro station.