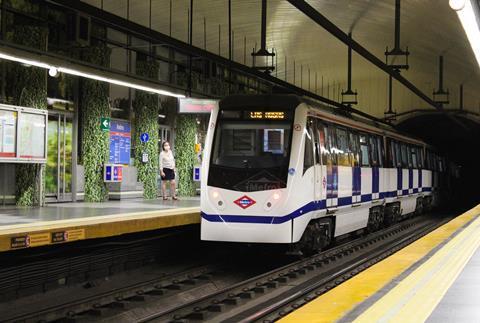 SPAIN: Metro de Madrid has selected a consortium of ACS, Acciona and Rover as prefrerred bidder for a €550m contract to build the next phase of Line 11.
This will extend the line 7 km from Plaza Elíptica to Conde de Casal, with new stations at Comillas, Madrid Río, Palos de la Frontera (interchange with Line 3), Atocha (interchange with Line 1 and RENFE suburban rail services) and Conde de Casal (interchange with Line 6).
Line 11 is being built in five stages and will eventually reach 33·5 km.