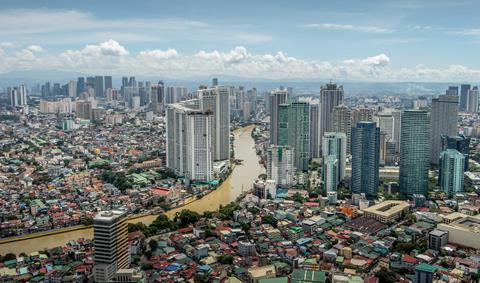 PHILIPPINES: MRT9 Metro Manila Subway lead contractor Mitsubishi Corp has awarded subcontracts to supply railway and telecoms systems worth approximately €1bn to a consortium of Colas Rail, Thales and Egis.
Consortium lead Colas Rail's share is worth €760m and covers the design and construction of a turnkey rail system. This includes systems integration, trackwork, CBTC installation, power supply equipment, overhead catenary and depot equipment. The company says it intends to mobilise more than 500 people, mainly recruited locally, over the five-year duration of the contract from design to construction.
Thales has been awarded a €156m contract to design and deploy the integrated and secure communications networks, including radio and wireless LAN systems, trackside equipment for security systems, and a fully integrated supervision control platform. Thales says that this will comply with the most stringent cybersecurity standards, providing video management and analytics, passenger information and public address, and a power SCADA tool. Thales will also supply a fare collection system.
Egis is to support Colas Rail and Thales with the design, integration, testing and commissioning of Manila's first fully underground metro line. When fully open, MMS will be 35 km long serving 15 stations. It is being mostly funded through JICA loans totalling US$5·13bn.