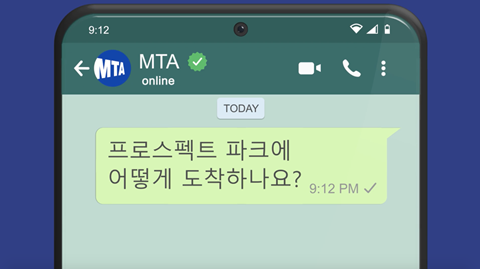 USA: New York subway and bus users can now communicate with the Metropolitan Transportation Authority in real time using the WhatsApp messaging platform.
MTA expects this to prove especially helpful for non-native English speakers, with frontline personnel from the Digital Communications Unit using Google Translate to interact with customers about service changes or other matters in real time in 108 languages.
'It is absolutely imperative that all of our customers are able to communicate with us about their train or bus service in real time', said New York City Transit Chief Customer Officer Sarah Meyer. 'Millions of people follow our Twitter handles and thousands engage with us each week but expanding the number of customers we communicate with is at the core of my job and we can always reach more New Yorkers.'
In September and October the DCU team received nearly 40 000 Twitter, Facebook and WhatsApp messages in nearly 25 000 separate conversations.