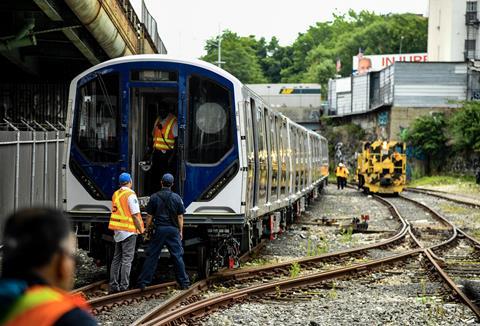 USA: New York Metropolitan Transportation Authority has approved an order for Kawasaki Rail Car to supply 640 more R211 metro cars from early 2025 for use on the Subway's A and C lines and the Staten Island Railway.
The order announced on October 24 has been placed as an option on a January 2018 contract which included a $1·4bn base order for 535 cars with options for up to 1 077 more which would take the value to $3·7bn.
The cars are being produced and tested in Lincoln, Nebraska, and Yonkers, New York.
The total firm order now stands at 1 175 cars, including 75 for Staten Island and 20 which will be used to pilot the use of open gangways.
The first of the initial batch of cars were delivered in July 2021, and testing is underway with passenger service expected by spring 2023.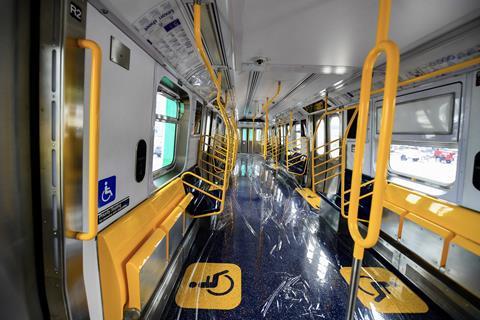 The R211 cars feature 1 475 mm wide doors, 205 mm wider than on existing cars, as well as CCTV, digital information displays, brighter lighting and a 'slicker' styling.
'We are thrilled to see customers coming back to the system with increased frequency and our main objective is to provide safe, fast reliable service', said New York City Transit President Richard Davey. 'These modern trains feature wider doorways that will help speed up boarding time, run more reliably and give our riders a more modern passenger experience.'