USA: New York MTA announced on February 24 plans to design and purchase up to 1 500 Subway cars with an open-gangway configuration for its A Division of numbered lines.
The five-car R262 sets would replace 1 139 R62 and R62A cars in operation since the 1980s on the Lexington Avenue Line served by the 4, 5, and 6 services.
The operator is planning a base order of 504 R262 cars, with an option to buy an additional 445 cars under the 2020-24 Capital Plan. A second option exists to extend the order by a further 415 cars during the 2025-29 Capital Plan – bringing the procurement to 1 364 vehicles.
According to the MTA Board's Capital Program Oversight Committee, up to 1 500 R262 cars could be eventually acquired during the fleet expansion.
The fleet would be equipped with CBTC onboard equipment and updated crash worthiness standards based on the R211 cars currently being built for the B Division lettered lines, but the R262 will have its own open-gangway design which is predicted to increase capacity by 8 to 10%.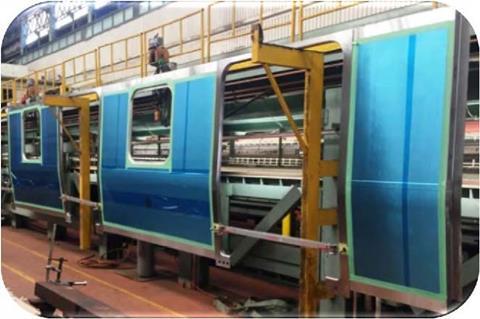 MTA is currently seeking competitive bids for the R262 contract, which will allow it to 'consider technical approaches' and 'overall technical qualifications including proposer's experience, product quality and delivery schedule, overall project cost and financial benefits'.
Speaking about the expansion plans, MTA Chief Operating Officer Mario Péloquin said: 'We must pursue the next generation of Subway cars now as we prepare to resignal the Subway system so that we can deliver all the necessary elements – new signals, the new fleet, and new crew training. These next generation cars have proven not only successful but safe around the world and will be a gamechanger in New York.'
Final contracts for series production of the R262 are expected to be awarded by 2024 under MTA's next Capital Program.