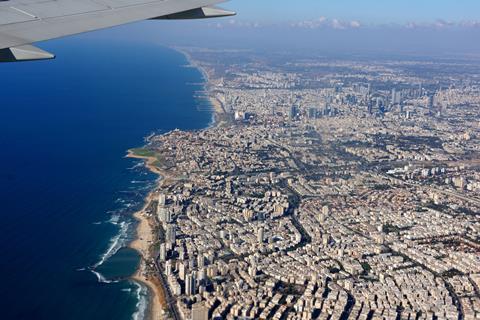 ISRAEL: Draft legislation paving the way for construction of the three proposed metro lines in Tel Aviv was approved by the Knesset's National Infrastructure Projects Committee on February 15, clearing the way for the bill to go forward for its second and third readings in parliament.
According to Minister of Transport & Road Safety Merav Michaeli, the bill 'sets out the legal framework that will enable the development of the metro project, which is the future of transport in Gush Dan'.
The bill aims to expedite construction by removing a number of impediments that might otherwise cause delays or increase costs. Among other things, it would give the metro precedence over utilities and various other regulatory bodies, and regulate interfaces and relationships with local authorities, infrastructure companies and government ministries.
Described as the largest infrastructure project in Israel's history, the Tel Aviv metro will comprise three lines totalling around 150 route-km, serving 109 stations in 24 local authorities across the greater Tel Aviv metropolitan region.
The metro project is currently being overseen by NTA Metropolitan Mass Transportation System, the state-owned entity charged with delivering the Tel Aviv light rail network. NTA has reportedly been criticised by the ministry for failing to meet construction deadlines for the light rail project, which was due in part to delays in negotiations with the utility companies and local municipalities.
In December, the promoter appointed the Metav consortium of Egis and Gadish Group to act as chief consultant for development of the metro, assisted by HDR. The consortium is expected to take charge of project management and implementation until the start of commercial operations.