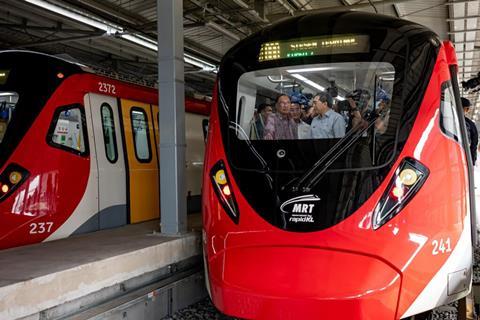 MALAYSIA: Prime Minister Anwar Ibrahim opened the second phase of Kuala Lumpur's Putrajaya Line with a ceremony at the Serdang depot on March 16. Public services began at 15.00, with free travel until March 31.
The automated metro line is expected to have an initial ridership of over 104 000 passengers/day, and to significantly reduce road congestion on routes leading to central Kuala Lumpur.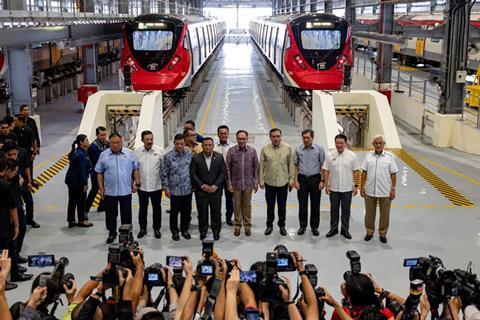 Also known as Line 12 and previously known as the Sungai Buloh–Serdang–Putrajaya Line, the Putrajaya Line is the second route in the Klang Valley MRT programme. It serves a 57 km corridor with a population of around 2 million stretching from Kwasa Damansara northwest of the Kuala Lumpur area to the federal administrative centre in Putrajaya.
The first section opened on June 16 2022, running 17·5 km from Kwasa Damansara to Kampung Batu with 12 stations.
Gamuda Berhad was the main contractor for the second section, which runs 38·7 km south from Kampung Batu to Putrajaya Sentral with 24 stations and provision for more.
Alstom was responsible for design, installation, testing and commissioning of the Cityflo 650 communications-based train control and on-board signalling equipment for the trainsets and two maintenance vehicles, and provided the signalling for the depot and back-up control centre at Serdang.
The line is operated using 49 four-car trainsets known as 'Ducky', with a capacity of 1 204 passengers and equipped for GoA4 unattended driverless operation.
The first two were manufactured at Hyundai Rotem's Changwon plant, and the remainder are being assembled by Apex Communications in Rasa, north of Kuala Lumpur, using bodyshells, bogies and traction equipment supplied from South Korea.
Transport agency MRT Corp has welcomed the government's commitment to the MRT3 Project in the 2023 budget, albeit with reduced funding. MRT3 would run in a 51 km loop along the perimeter of Kuala Lumpur, to provide better passenger flow throughout the Klang Valley, reach underserved areas and support affordable housing development. Plans include a 'super interchange hub' at Titiwangsa and investment in first and last mile connectivity.