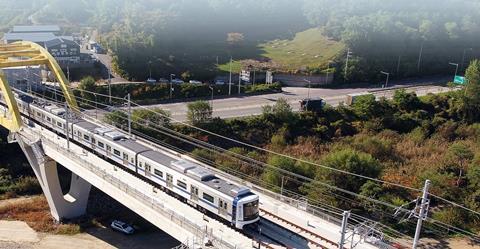 SOUTH KOREA: An extension of Seoul Metro Line 4 northeast from Danggogae to Jinjeop opened on March 19.
Construction of the 14∙2 km extension with two intermediate stations took seven years and cost 1∙4tr won. The journey time over the extension is 15 min.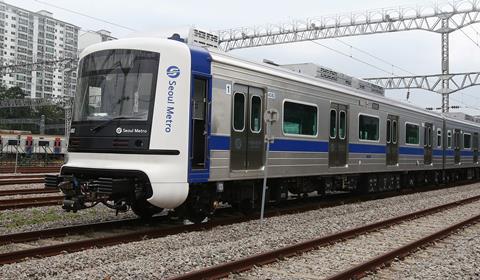 The lengthening is expected to add 35 000 passengers a day to the line, and Seoul Metro has procured five more 10-car trainsets from Hyundai Rotem to operate the route.
The extension will have a less intensive service than the central core of Line 4, with trains running only every 10-12 min compared to the 2½ min headways offered in the city centre.
Opened in phases between 1980 and 1994, the 45 km Line 4 shares tracks over a further 40 km in the south and west of the conurbation with Korail's Gwacheon and Ansan lines between Namtaeryeong and Ansan.