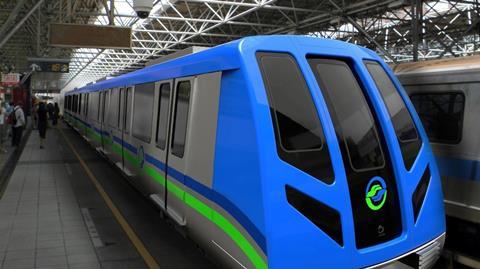 TAIWAN: The city of Taipei has appointed Ricardo to provide independent verification & validation services for Phase 2 of the Line 7/Light Green driverless medium-capacity metro project.
Rolling stock and railway systems for the line are being supplied by consortium of Alstom and CTCI under contracts awarded in 2018 and 2020.
Under the £2·3m contract announced on October 27 Ricardo will assess whether the electrical and mechanical systems on Phase 2, including rolling stock, communications and power supplies and the interfaces with civil and track works, meet the required functionality, quality and operational safety standards.
This will include ensuring that the mostly elevated 11 km Wanda – Zhonghe – Shulin Phase 2 which is scheduled to open in 2028 integrates seamlessly with the 9.5 km underground Phase 1 from Chiang Kai-Shek Memorial Hall to Juguang which is expected to open in 2025.
Ricardo said the integration of two separate construction phases into a single route has many similarities with the extension of the Blue Line in Bangkok, where it performed similar IV&V work in 2018 which provided experience which was a factor in winning the Taipei contract.