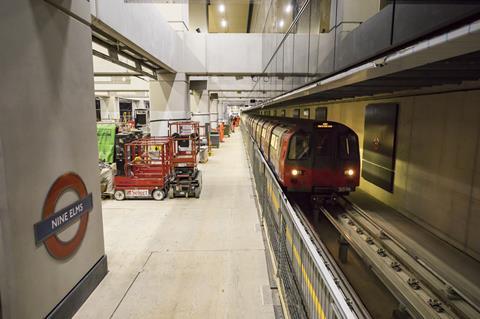 UK: The first empty passenger trains have run over the branch of London Underground's Northern Line which is under construction to serve the Battersea Power Station regeneration area.
The branch starts from a step-plate junction with the existing Northern line tunnels at Kennington, then runs 3·2 km underground through a station at Nine Elms to the terminus at Battersea Power Station, where there are facilities for trains to reverse.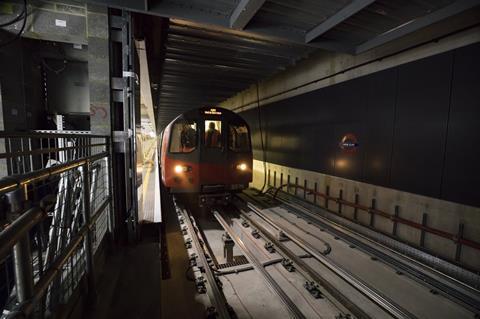 'Seeing a Northern line train travelling through the extension for the first time is a really significant milestone', said Transport for London's Director of Major Projects Stuart Harvey after the first test of a passenger train at the end of December.
'We are now focused on making sure the signalling software and systems are ready along with completing the final stages of fit-out of the two new stations before the planned opening of the extension in the autumn.'
On January 4 London's Deputy Mayor for Transport Heidi Alexander said 'last year was one of the hardest in TfL's history so it's great to start 2021 on a positive footing'.