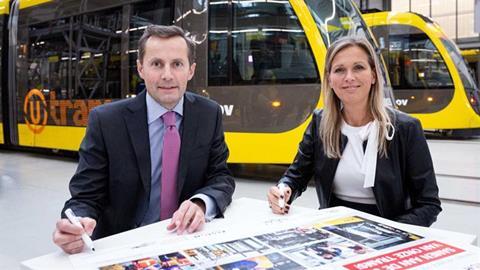 NETHERLANDS: The Province of Utrecht signed a contract with Alstom on November 28 for the maintenance of the entire sneltram fleet.
The contract runs for four years and has two options to extend the length by three and two years. It covers the existing fleet of high-floor trams dating from the 1980s as well as the 27 low-floor Urbos 100 vehicles supplied by CAF, which are due to enter passenger service with the opening of the Uithoflijn on December 16, and the 22 longer trams that CAF is due to supply from next year.
The province will develop and manage the maintenance schedule, with Alstom responsible for preventive, predictive and corrective maintenance, as well as optional light damage repair.