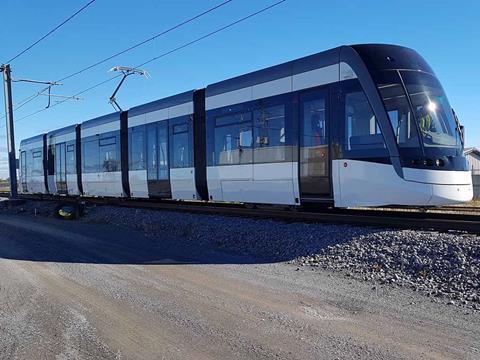 CANADA: Bombardier Transportation has presented the first Flexity light rail vehicle for the Eglinton Crosstown line in Toronto. Testing is taking place at Bombardier's Kingston facility.
Greater Toronto & Hamilton Area transport authority Metrolinx ordered 182 LRVs from Bombardier in 2010 for routes including Eglinton Crosstown.
Metrolinx later launched legal proceedings against the supplier over what it claimed were a series of delays to production. A court subsequently ruled that Metrolinx could not immediately cancel the contract without compensating the manufacturer.
In 2017 Metrolinx selected Alstom as an alternative supplier, awarding it a contract for 61 Citadis Spirit LRVs, including 44 for Eglinton Crosstown. Should Bombardier deliver its LRVs in time for the opening of the route in 2021, the 44 Alstom LRVs would be reassigned to the Hurontario LRT project.