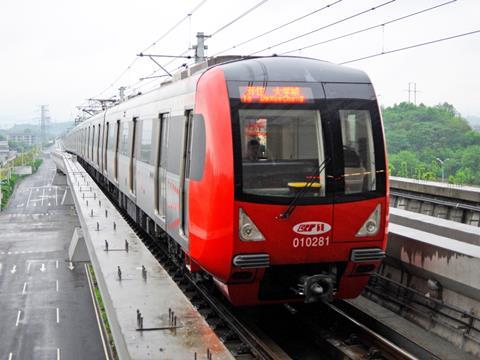 CHINA: The Bombardier NUG Propulsion System Co joint venture of Bombardier and New United Group has won two contracts to supply metro train traction equipment.
To be supplied from Västerås in Sweden and Changzhou in China, the Mitrac equipment will be fitted to 600 metro cars that CRRC Sifang is supplying to the 47 km Chengdu metro Line 6 and 78 cars that CRRC Changchun is supplying for Chongqing metro Line 4.
The two contracts have a combined value of €68m, of which Bombardier Transportation has a €7m share.